The original company to introduce polyaspartics to the concrete garage floor and commercial markets.

FLEXMAR innovated and introduced a newly patented technology, polyaspartic polyurea, by Bayer Material Science, now Covestro, for concrete floor coatings at the 2006 World of Concrete in Las Vegas, Nv.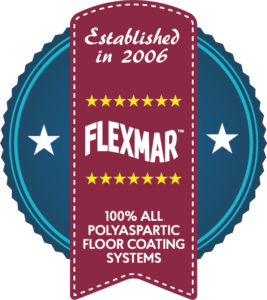 It was to break the epoxy paradigm of taking up to 3 to 4 days to coat and return a concrete floor to service.
Flexmar proved that a polyaspartic concrete floor coating could be achieved all in a day and coined the term "1 Day Floor Installation."
Flexmar further introduced NextGen polyaspartic floor coatings in 2016 and can now complete a floor coating application and return it to walk-on service within 6 hours.
FLEXMAR
The Original Since 2006 Flyer
Flexmar: Revolutionizing Concrete Floor Coating
A floor coating that has it all. Quality and performance you can trust
Flexmar: Driven by quality and efficiency
Specializing in long-lasting concrete floor coatings. Commerical-grade concrete floor coatings.
Flexmar: Providing unmatched
floor value
Don't sacrifice durability and aesthetics for lower cost systems.
Concrete Construction Award
FLEXMAR Coatings Polyaspartic Polyurea Sealers Named a 2007 Best Decorative Product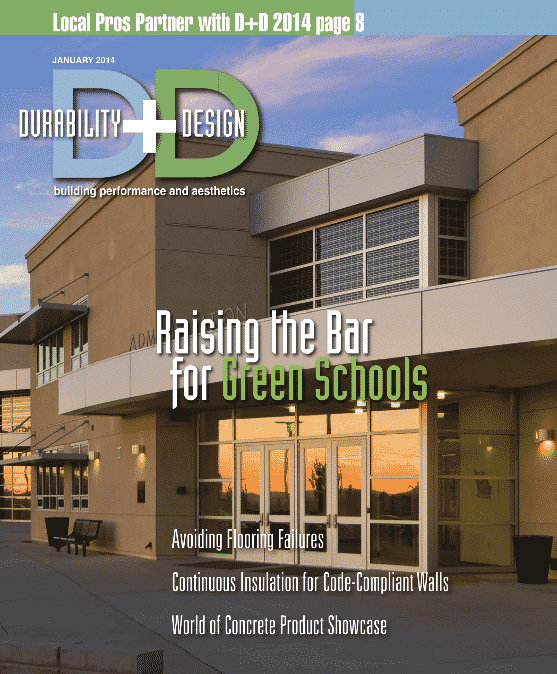 Hardware Store Gets Hard-Wear Floor
From D+D, January 2014
The 2011 adaptive reuse project that converted an abandoned 1926 clay-brick and stone building into a bustling neighborhood hardware store in Greensburg, Pa., restored many of the structure's historic features.
The 85 years of oil and grease stains on the building's concrete floor weren't among them.
The two-story building in the Laurel Highlands town of Greensburg, population 14,736 (2012), began life in 1926 as the O.C. Harold Garage automobile dealership. That's when the first drops of automotive oil seeped into the concrete floors of the garage's repair bays, said architect Lee Calisti, AIA, lee CALISTI architecture + design, Greensburg, who designed the building's transformation.
In later years, the building served as a Nash Motors car dealership and an equipment rental store — both careers also contributing to concrete floor stains and damage.
More recently it stood empty, dark and abandoned for several years, in danger of demolition.
When Downtime Must Be Minimal, Polyaspartics are Paramount to the Job
Two fire stations near Pittsburgh, Pennsylvania
by Erik Pisor
When fire stations are upgraded, contractors must complete improvement while minimally disrupting operations and firefighters' access to equipment. Oftentimes, the return-to-service window of products used is paramount to completing this task, especially when coating and sealing concrete apparatus bays.
Because epoxy coatings normally put a facility out of commission for three to seven days, and increasing number of fire stations are hiring contractors who use polyaspartic coatings and sealers that cure in an hour.
This trend is evident in the greater Pittsburgh metro, where two fire halls, and a medical rescue station, recently turned to locally based U-Neek Concrete Coatings and Flexmar, a manufacturer that introduced its polyaspartics to the market 10 years ago.
At the Ignomar Volunteer Fire Co. in the town of McCandless, Pennsylvania, U-Neek used solid color Flexmar polyaspartic coating and a semi-transparent, variegated polyaspartic stain sealer to create a look that resembled black smoke.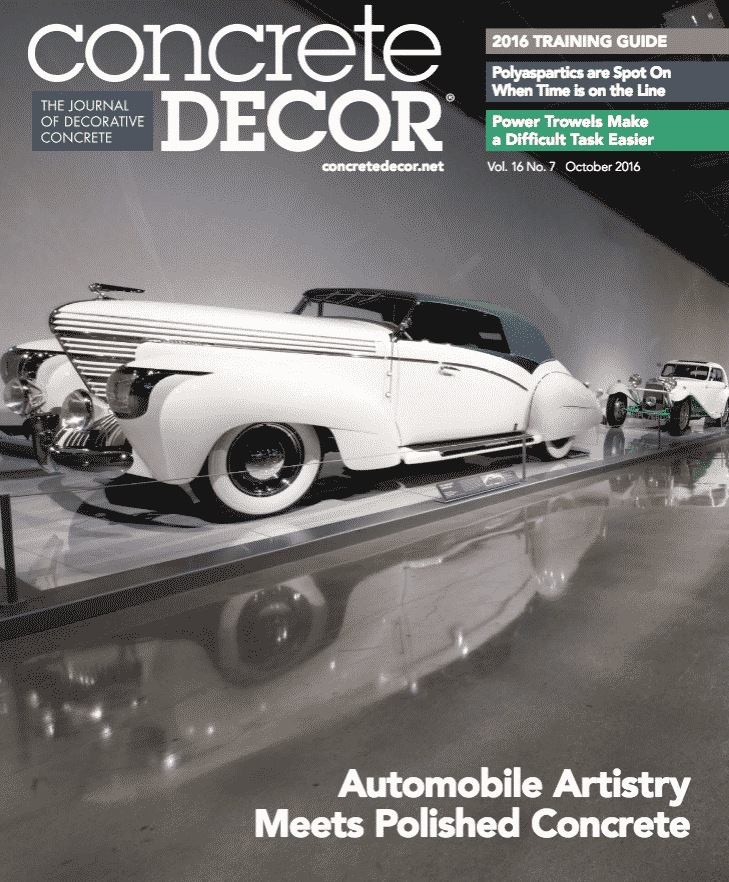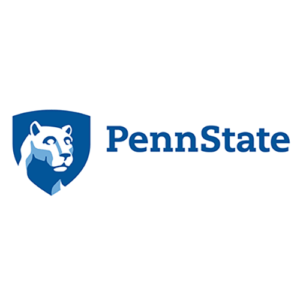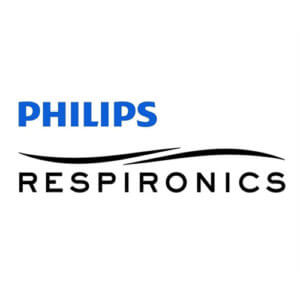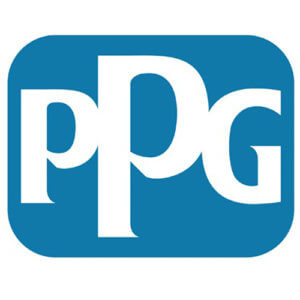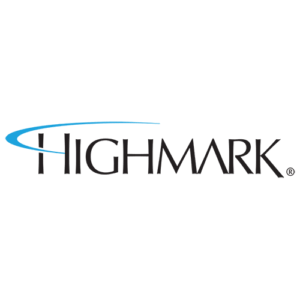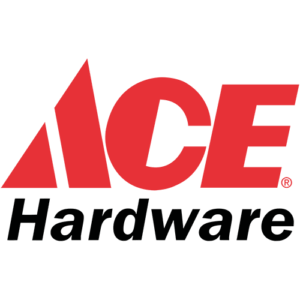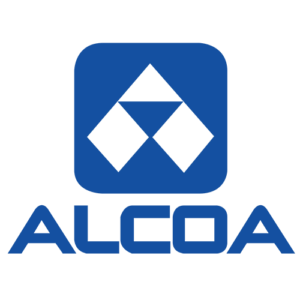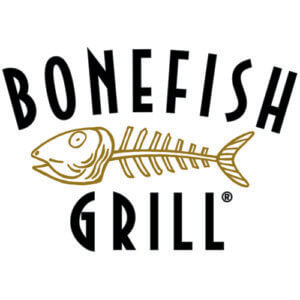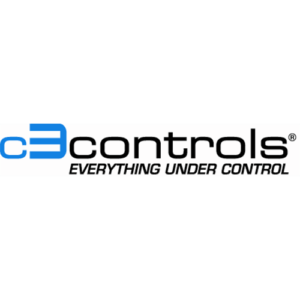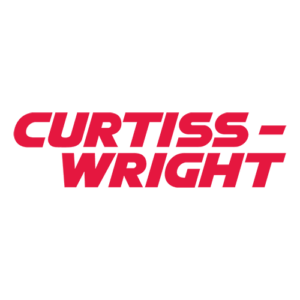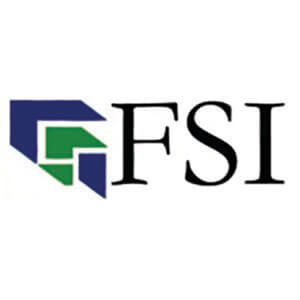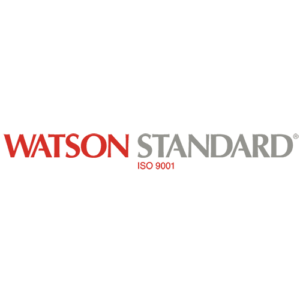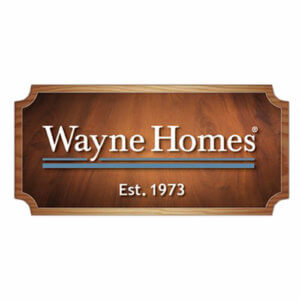 Residential Photo Gallery
If you would like to see our residential projects in real world situations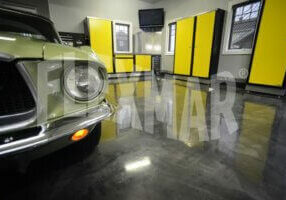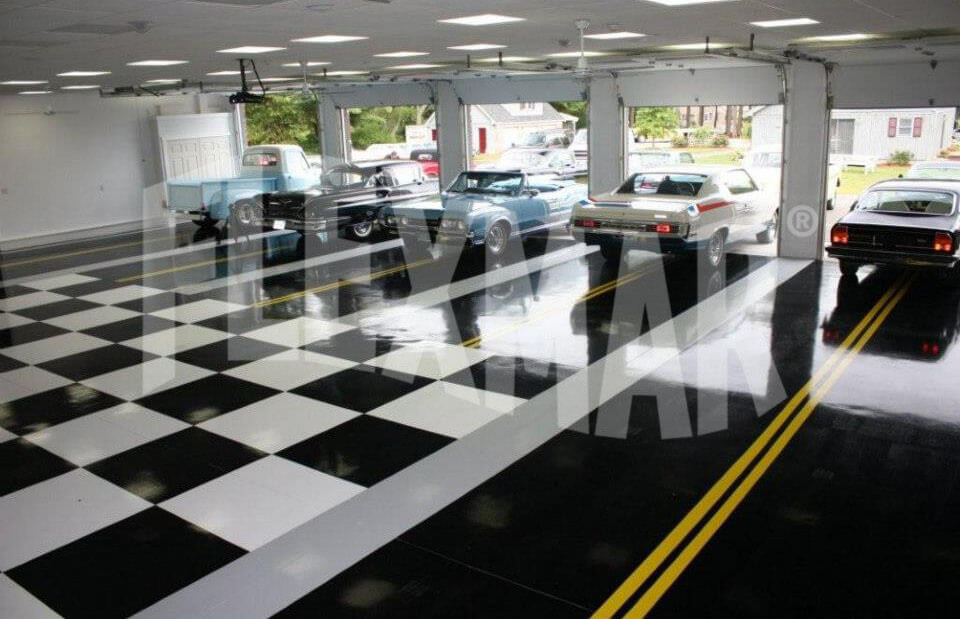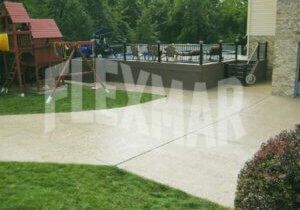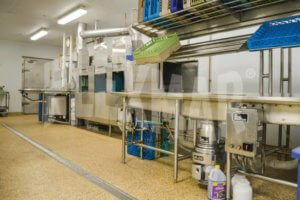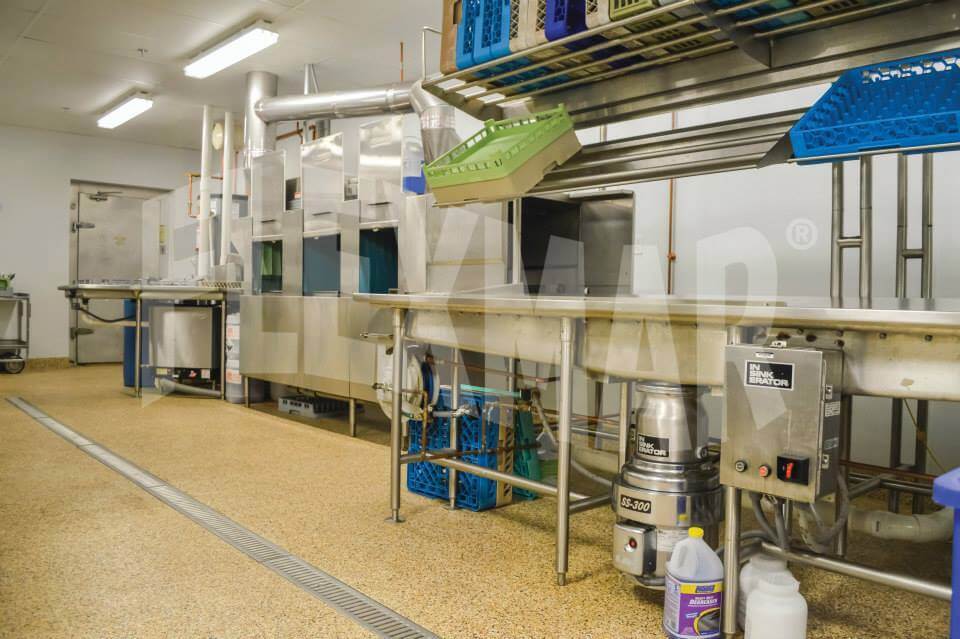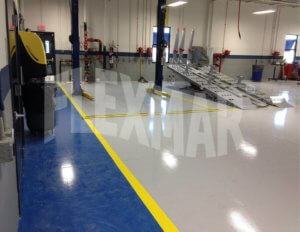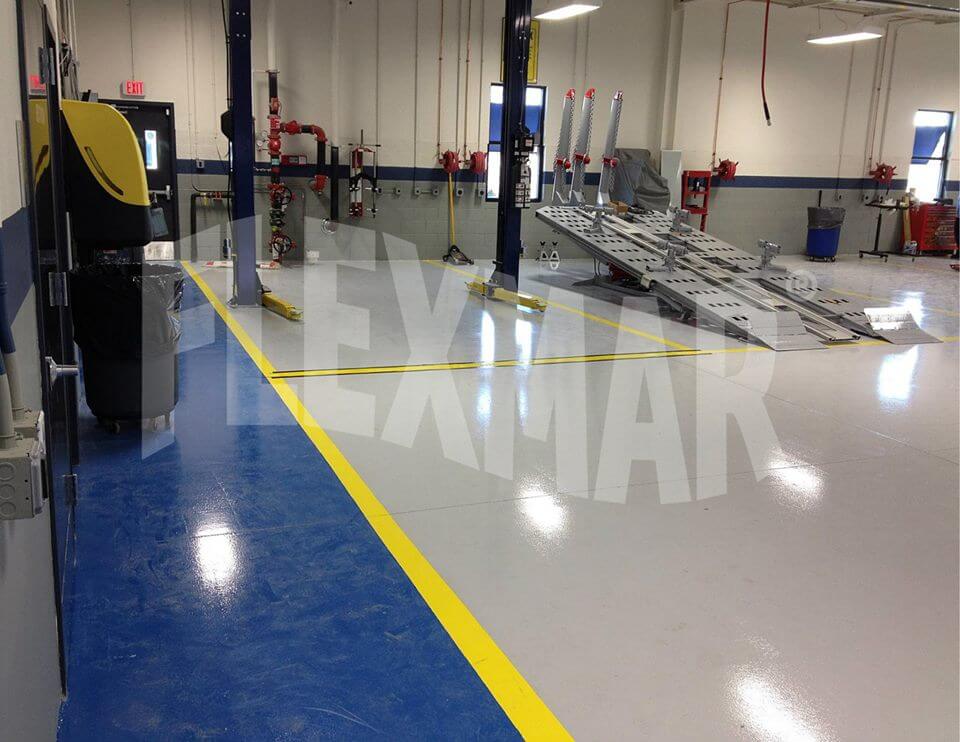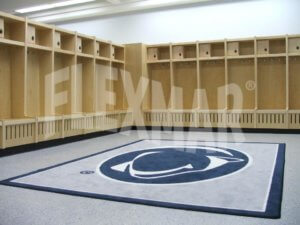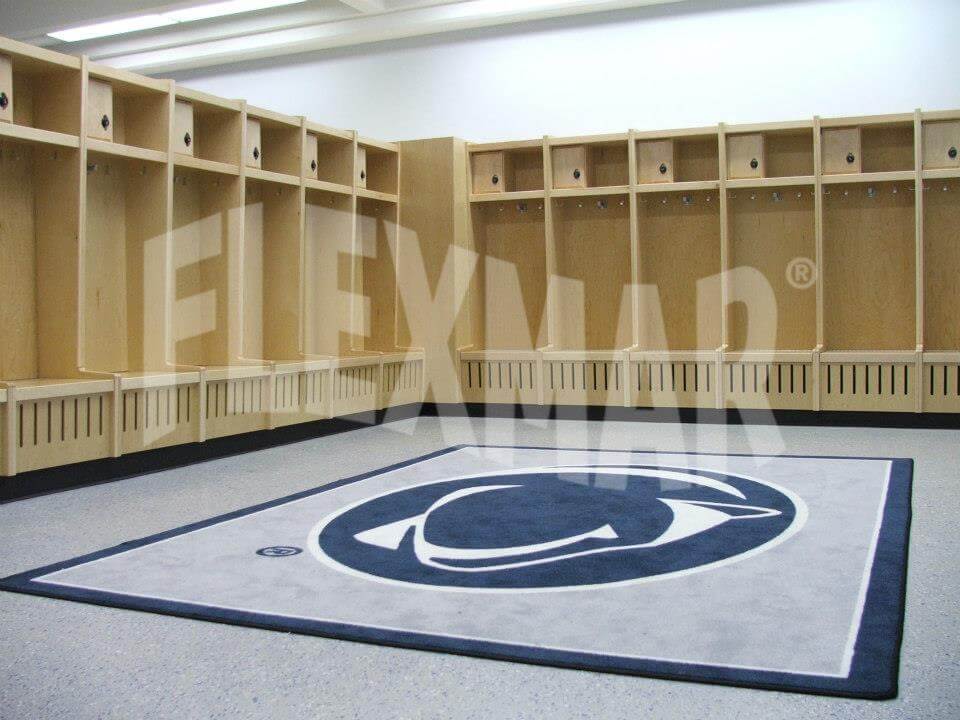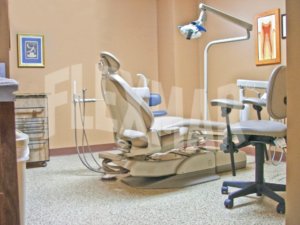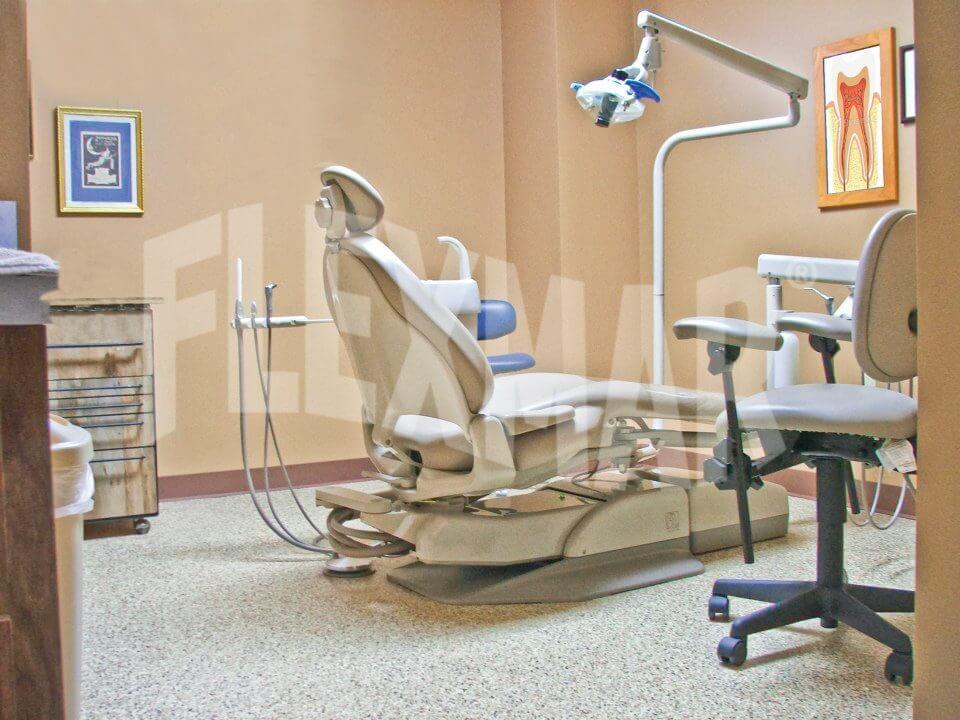 Commercial Photo Gallery
See our photo gallery for real-world installations of FLEXMAR Polyaspartic Resinous Floor Coatings.
Commercial Photo Gallery
See our photo gallery for real-world installations of FLEXMAR Polyaspartic Resinous Floor Coatings.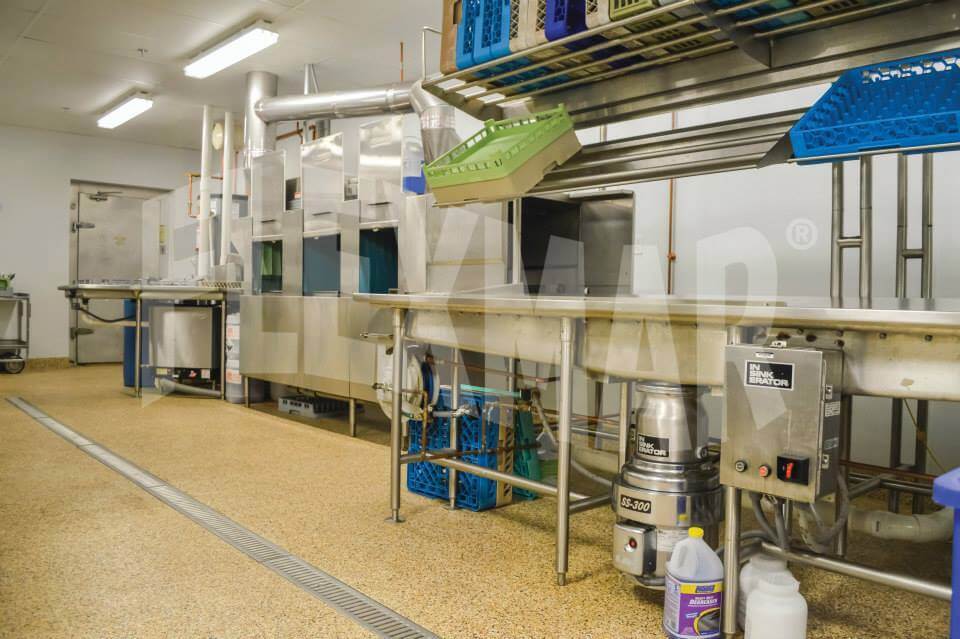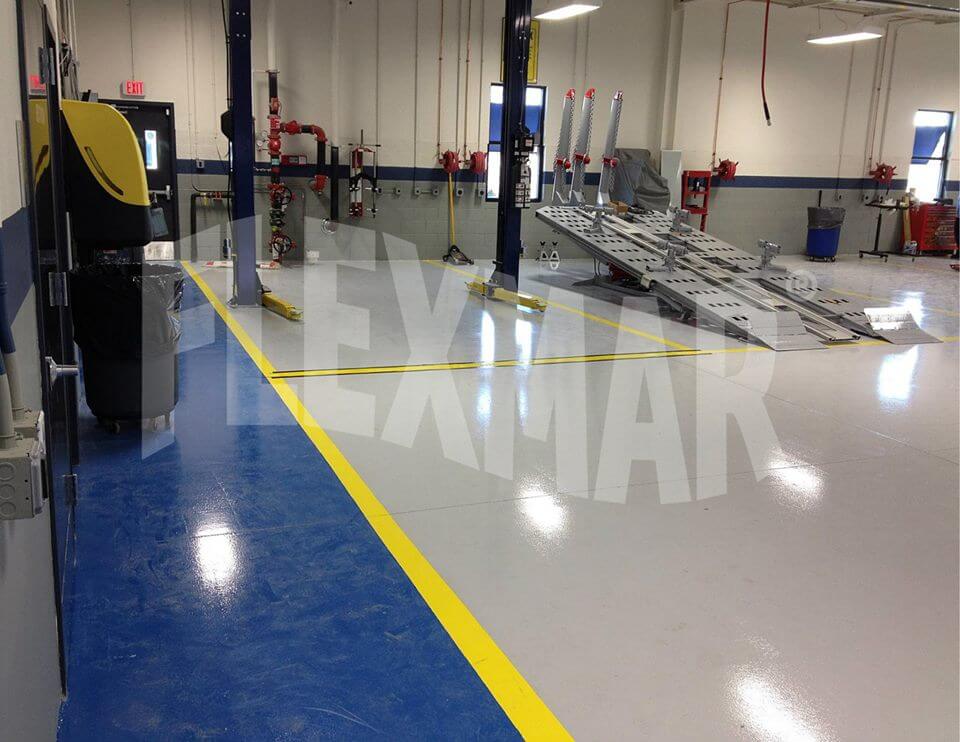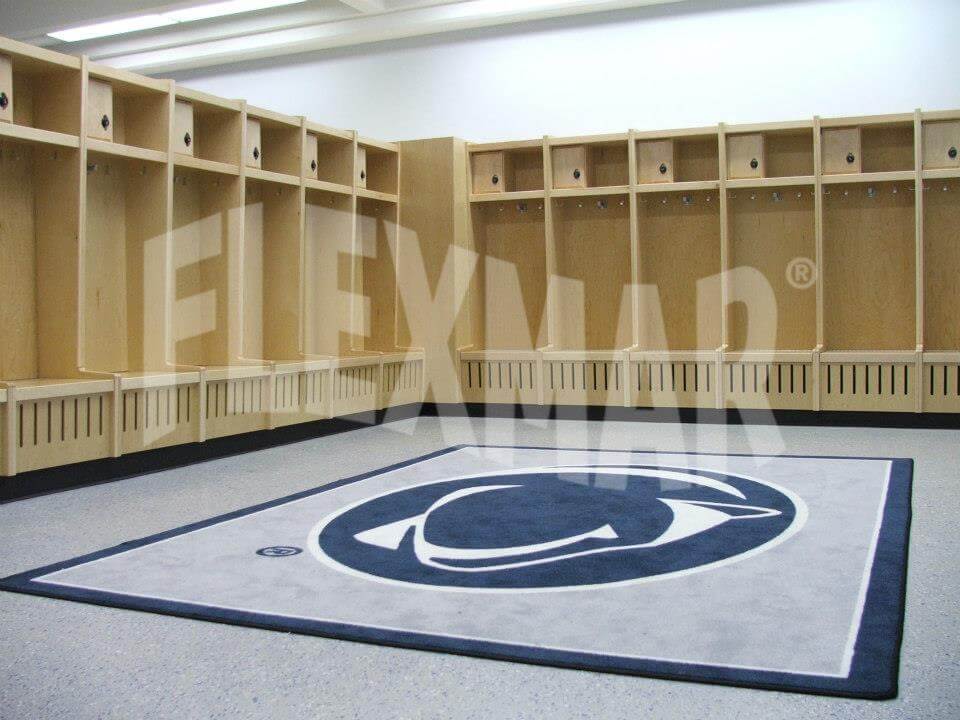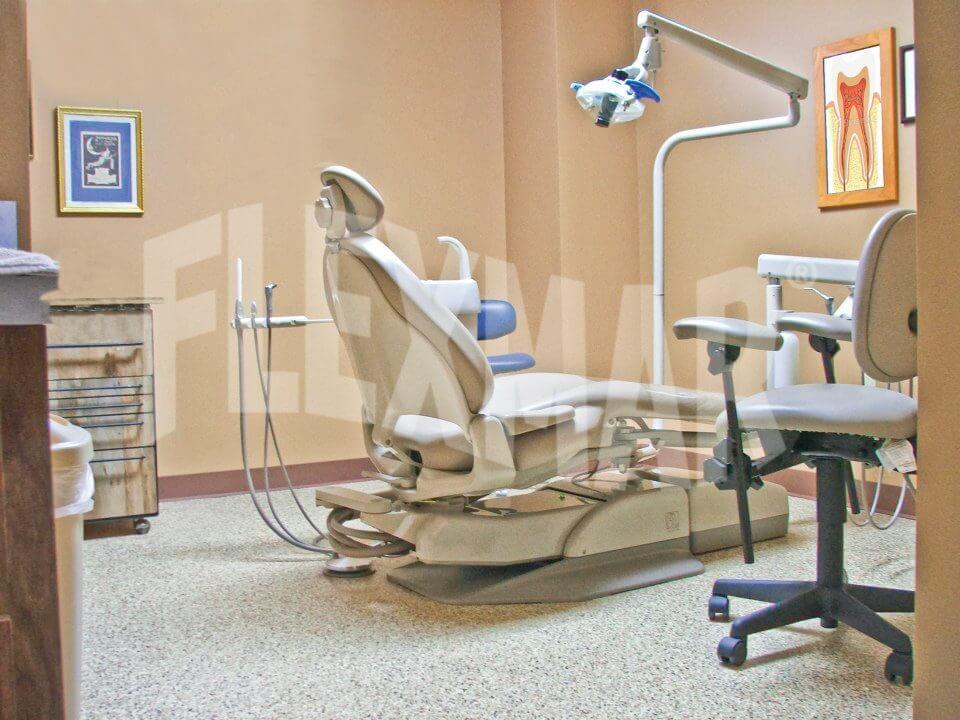 Original Company to Introduce Polyaspartics to Floor Coatings Since 2006
Ready for a FLEXMAR Floor?
Contact us today for more information about FLEXMAR products, available installation services through our applicator network, or if you need help choosing the right system for your floor.