Hospital and Medical Facility Flooring
Don't Lose money when your floor is installed...
An emergency room, trauma bay, or surgical suite can lose up to $350 per minute whenever it is placed out of service. This revenue stream loss can be particularly devastating whenever a closure encompasses several of these areas or lasts days or even weeks for maintenance, repair, or renovation.
Don't bleed cash . . . minimize downtime related to floor care or replacement.
With FLEXMAR NextGen™ polyaspartic coatings, it's that simple!
Turn to the experts at FLEXMAR Coatings to provide a coating to protect and enhance your facility's floors.
Minimal Disruption to Your Operation...
Don't let an elaborate, time-consuming application process complicate life . . . simplify it with FLEXMAR Coatings. While acid stains and other conventional systems require an intensive application process lasting days, our polyaspartic coatings and sealers can be applied—from start to finish—in just hours and the floor returned to service within 1 to 2 hours after application, with minimal disruption to your daily routine. And once the job is finished, you don't have to worry about re-sealing, waxing, buffing, or polishing the surface. There's virtually no maintenance. Just dry sweep and wet mop as needed!
And FLEXMAR NextGen polyaspartic coatings have virtually no odor, minimizing discomfort for employees, patients, and visitors during and after application.
You know that anything can happen in your facility, without warning. So you need a flooring system that's designed to handle just about anything. That's how we've designed FLEXMAR NextGen polyaspartic coatings, stains, and sealers. Our polyaspartic floor systems can withstand airplanes rolling across them, so heavy foot traffic, rolling beds, and moving equipment will not wear or abrade the floor. And FLEXMAR NextGen polyaspartics form a seamless, monolithic floor surface that won't stain from splashes or spills—even from iodine or mild acids! And since there are no seams or grout lines, there's nowhere for dirt and bacteria to hide!
Don't replace a worn floor every few years. Choose FLEXMAR Coatings to install a floor that will look like new, years into the future!
Don't close your doors and lose revenue just for your floor! FLEXMAR NextGen polyaspartics can be applied in just hours, and our qualified applicators can usually complete a job overnight and return the floor to service within 1 to 2 hours after application. In fact, FLEXMAR polyaspartics can be applied directly to most hard surfaces, including existing ceramic or vinyl tile flooring. So we can further reduce application time by eliminating the need to remove existing flooring.
And by eliminating most floor maintenance needs, our polyaspartic systems allow you to forget about squeezing in a cleaning service during off hours.
3 1/2 Hours*
From First Coat of FLEXMAR NextGen to Walk-on Return to Service
FLEXMAR Polyaspartic flooring is easy to install. But that's not the most important feature. The key is the time it doesn't take for installation. This time-lapse illustration shows just how quickly your facility will be back in service: 3 1/2 hours.  
For more information visit our FLEXMAR Installation Facts.
*2-coat system/500-1,500 sq ft. installation
From First Coat of FLEXMAR NextGen to Walk-on Return to Service*

2-Coat Installation
3 1/2 Hours Return to Service
3-Coat Installation
5 Hours Return to Service
4-Coat Installation
6 1/2 Hours Return to Service
*2-coat system   500-1,500 sq ft. installation

FLEXMAR Polyaspartic Coatings Solve Durability, Maintenance Issues on VCT Tile in Dental Office
Zemencik Family Dental Facility
Bridgeville, Pennsylvania Dental Facility chose FLEXMAR flooring for a quick return to service.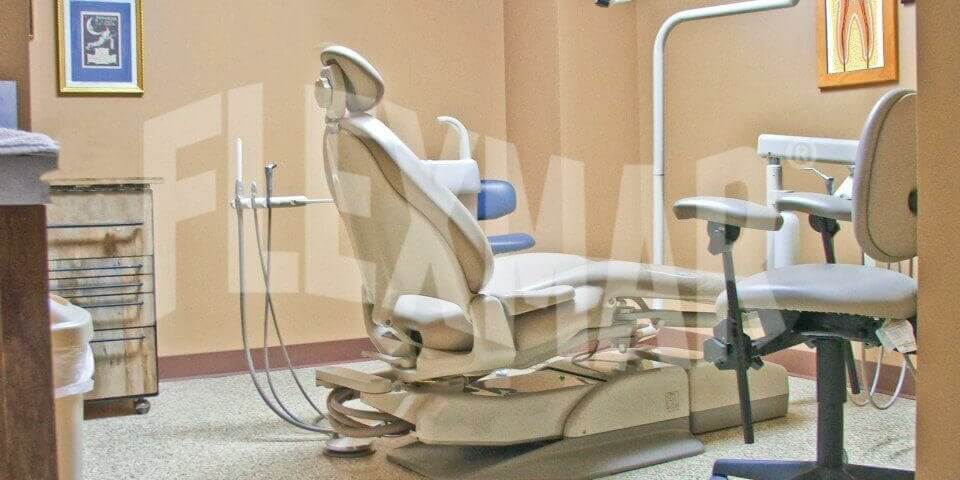 Learn more about FLEXMAR Polyaspartic floor coatings with these product animations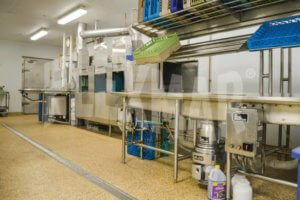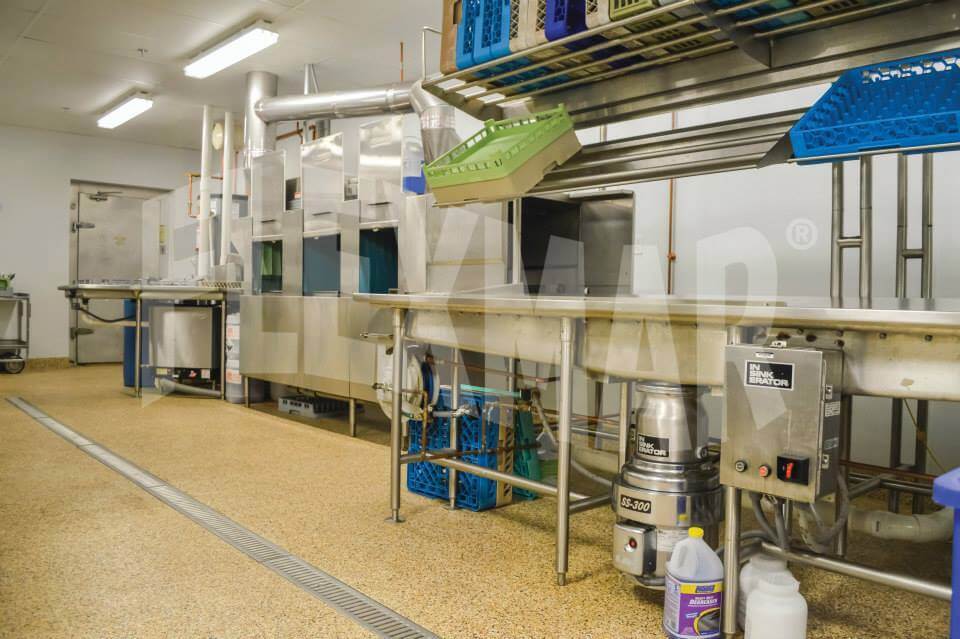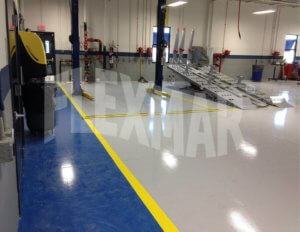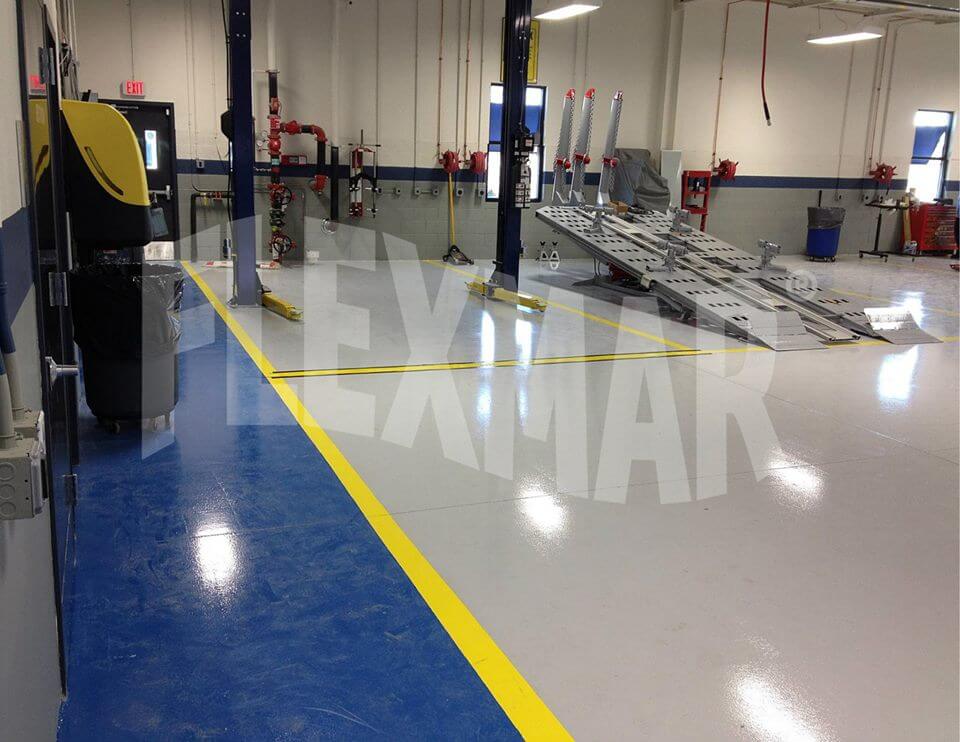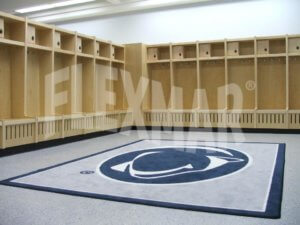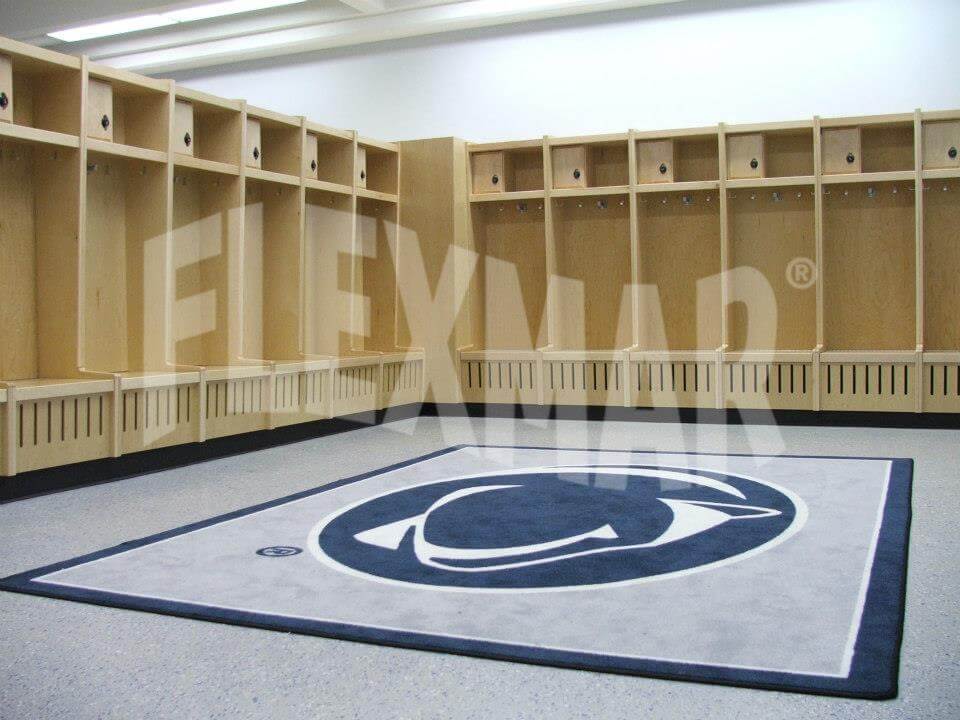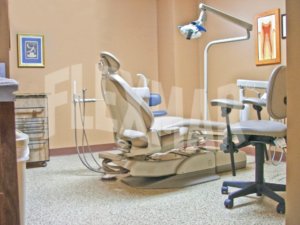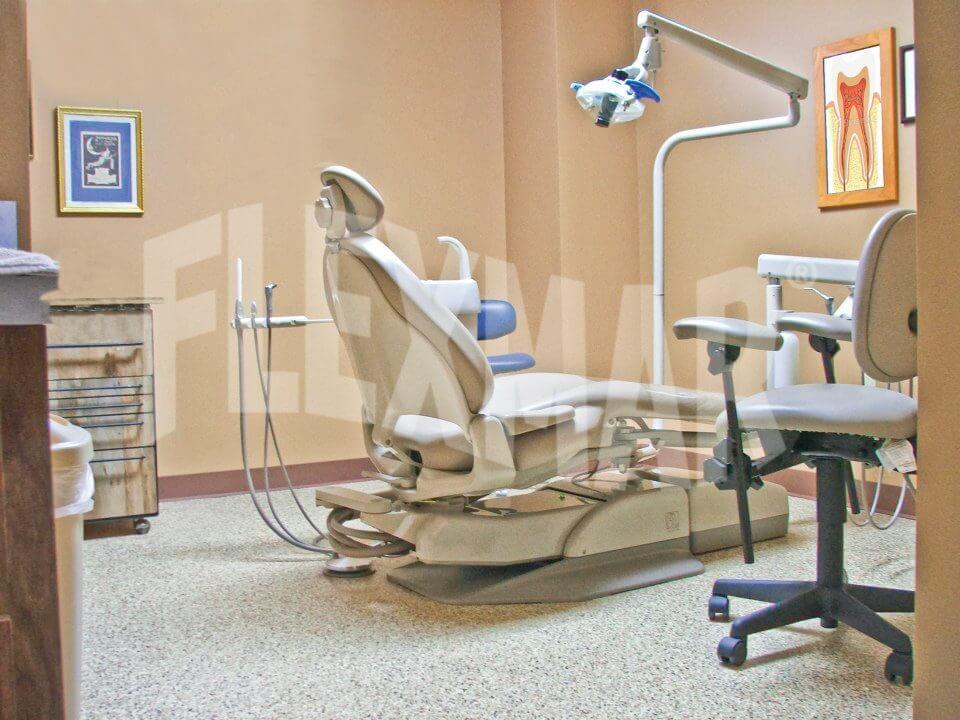 Commercial Photo Gallery
See our photo gallery for real-world installations of FLEXMAR Polyaspartic Resinous Floor Coatings.
Eliminate Maintenance Costs with FLEXMAR
FLEXMAR

Learn more about FLEXMAR Polyaspartic flooring performance and eliminate the need for expensive maintenance regimens.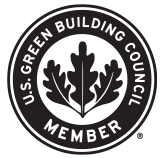 FLEXMAR Coatings is a member of the U.S. Green Building Council, and our coatings and sealers can contribute toward satisfying credits in the Indoor Environmental Quality and Materials and Resources categories under the LEED program.
Ready for a FLEXMAR Floor?
Contact us today for more information about FLEXMAR products, available installation services through our applicator network, or if you need help choosing the right system for your floor.