FLEXMAR NextGen is a polyaspartic floor coating...
NextGen is a polyaspartic floor coating and is a 2 part liquid polymer system that chemically cross-links into a seamless thermo set coating in approximately 1 to 2 hours permitting a quick downtime and return to service within a  4 to 6 hour period start to finish.  The resinous polymers are polyaspartic, which is an aliphatic polyurea, and a hardener which is an aliphatic polyisocyanate.  When the two are mixed together just before application, then applied, they crosslink and harden on the floor within approximately 1 hour.  The application process consists of surface grinding and crack repair, self-prime color coat with a color flake broadcast and a final clear coat.  This NextGen all-polyaspartic seamless flooring system is UV light stable and non-yellowing, highly impact and wear-resistant and easy to clean and maintain.  This all-polyaspartic system is aliphatic in nature unlike floor coating systems having either an epoxy or an aromatic polyurea color primer which allows for UV attack and yellowing to occur underneath the color flakes when exposed to sunlight. 
4X More Durable Than Epoxies




Color Won't Fade or Yellow
FLEXMAR
The Original Since 2006 Flyer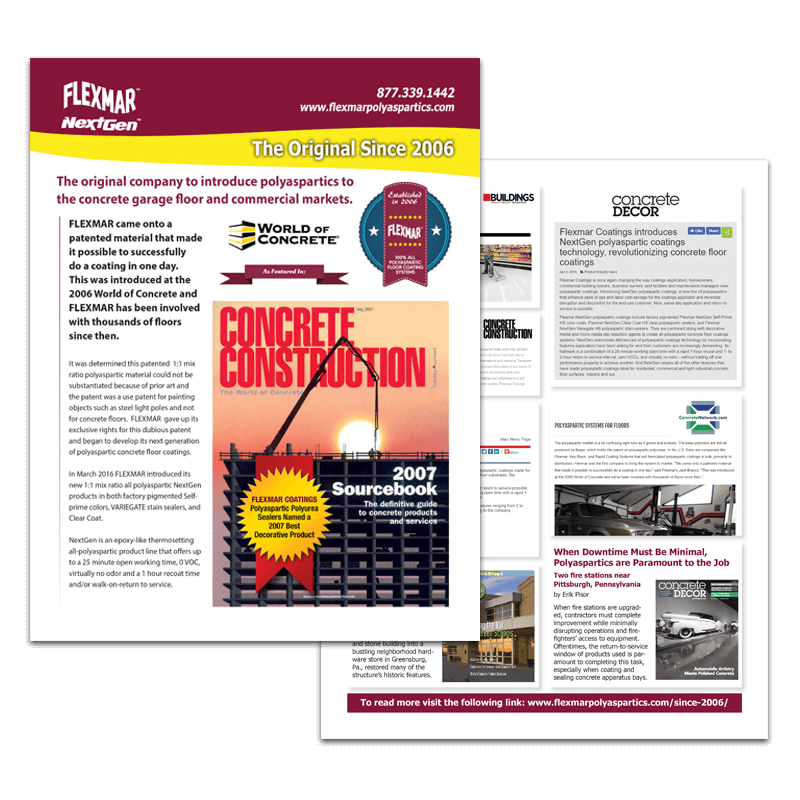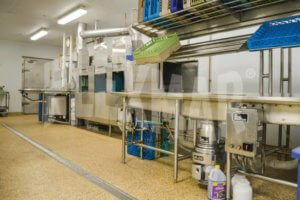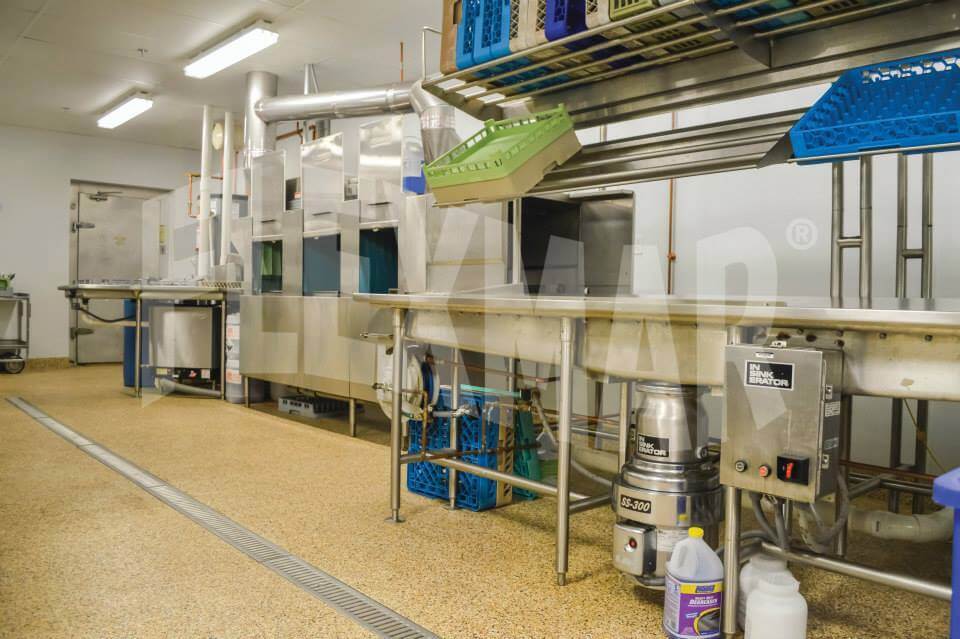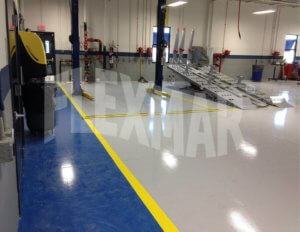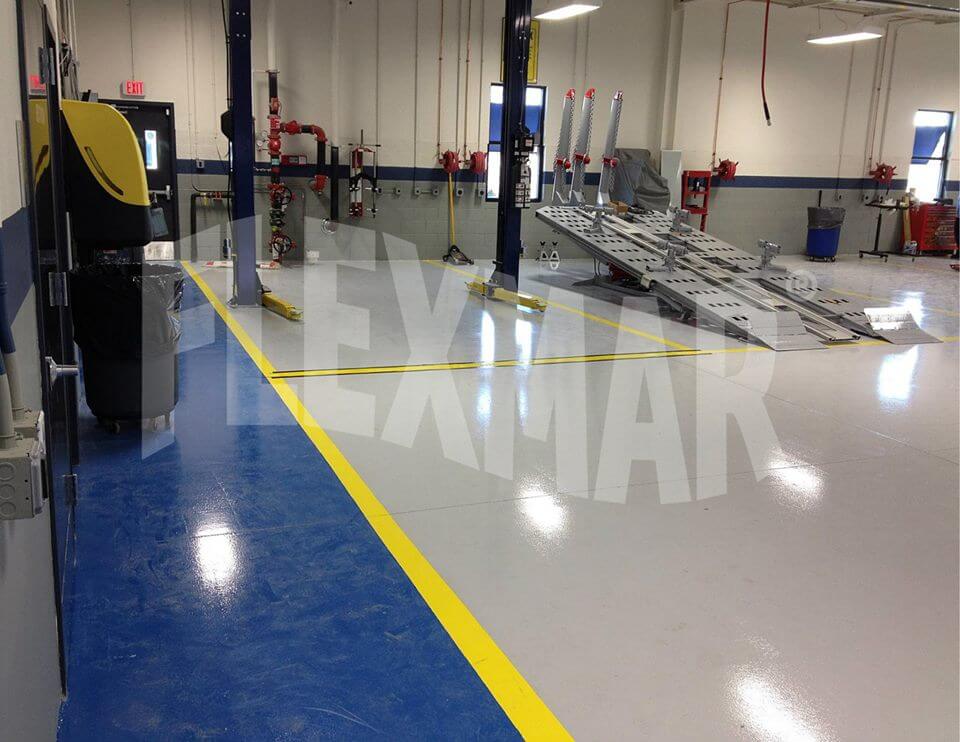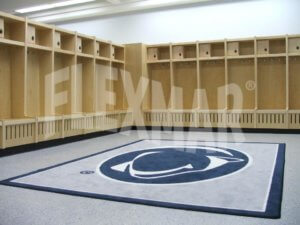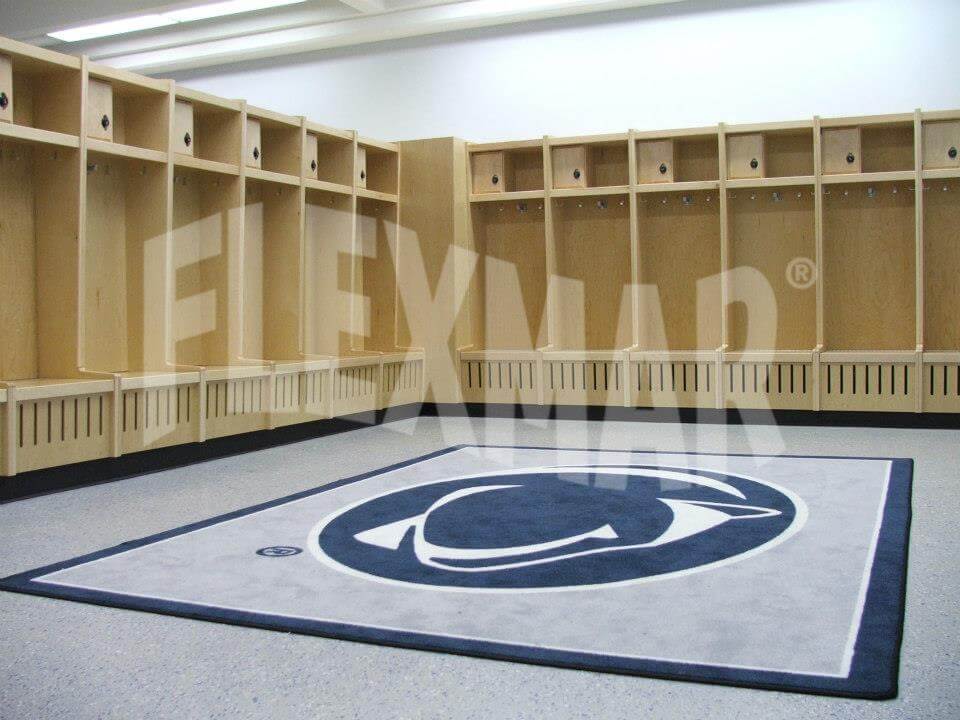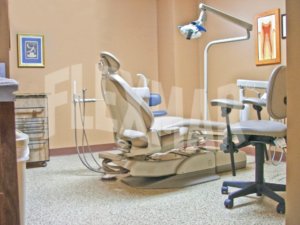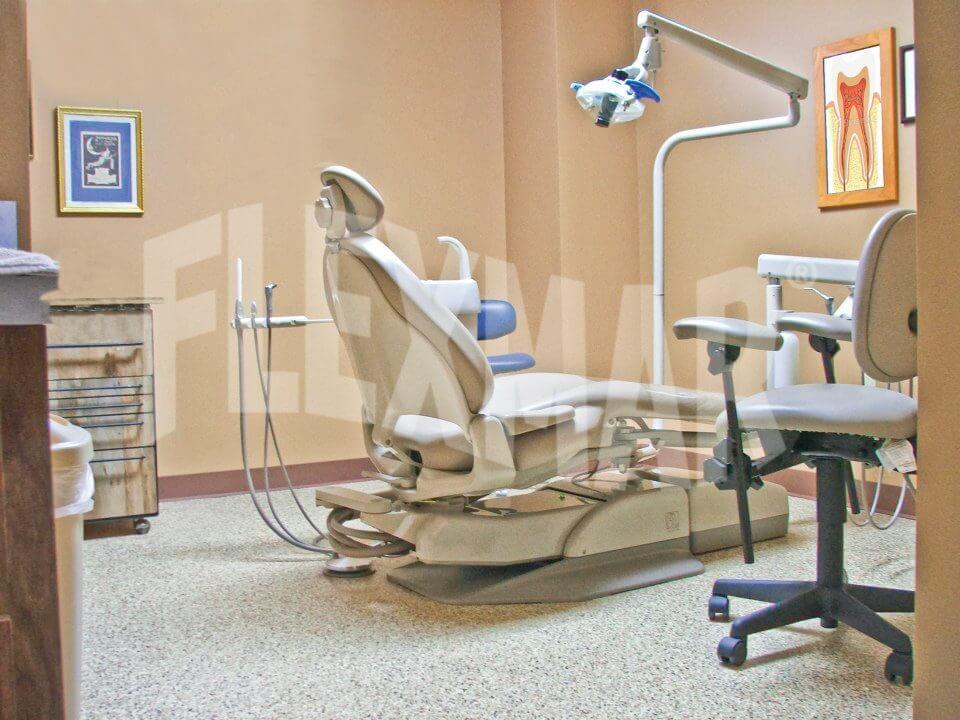 Commercial Photo Gallery
See our photo gallery for real-world installations of FLEXMAR Polyaspartic Resinous Floor Coatings.
Residential Photo Gallery
If you would like to see our residential projects in real world situations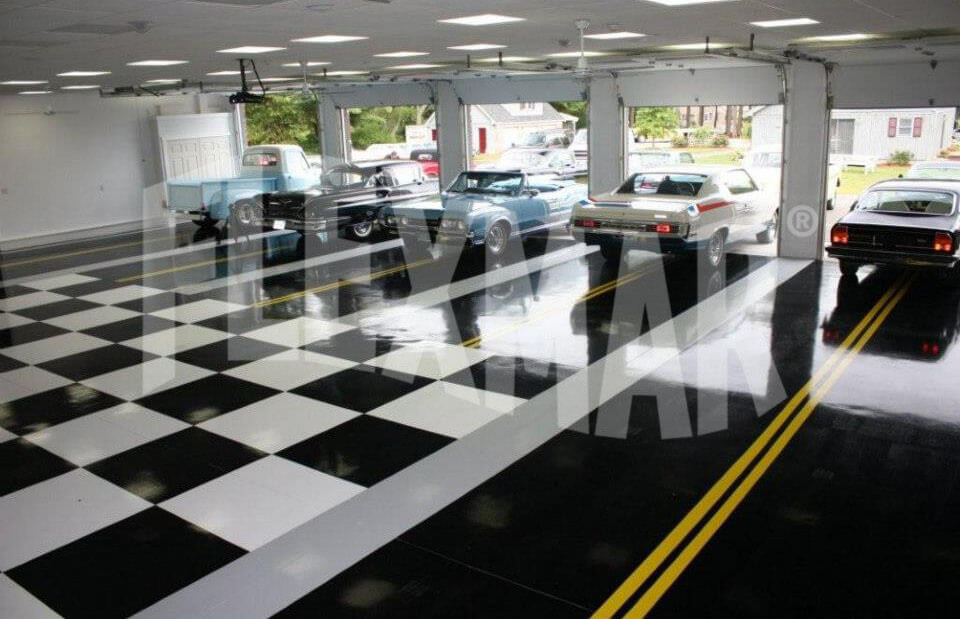 Ready for a FLEXMAR Floor?
Contact us today for more information about FLEXMAR products, available installation services through our applicator network, or if you need help choosing the right system for your floor.